2017 Blue Ridge Institute Conference Location
July 30 - August 4, 2017
Welcome - Here Are Some Things You Might Want To Know
Fall Creek Falls State Park
Fall Creek Falls State Park is Tennessee's largest state park. With more than 26,000 acres, the park is part of the eastern top of the rugged Cumberland Plateau. Laced with cascades, gorges, waterfalls, streams, the park has the amazing Fall Creek Falls.  This fall, at 256 feet, is the highest free-fall waterfall east of the Mississippi River.
You may download a copy of the park's map: Fall Creek Falls Map
Fall Creek Falls Conference Center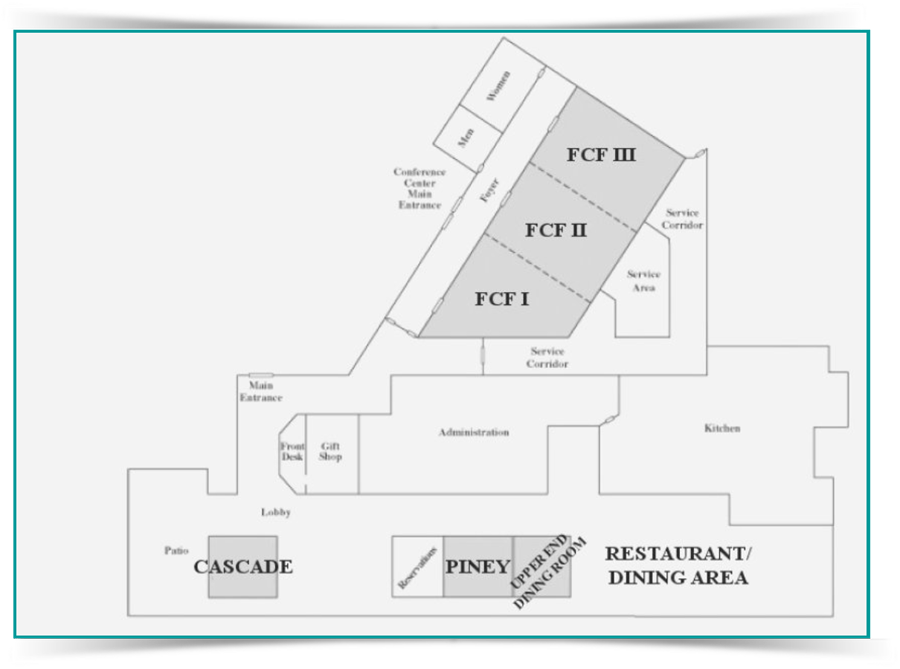 Some Fun facts about Fall Creek Falls:

Artist Gilbert Gaul (1855–1919), who gained national acclaim for his Civil War illustrations, operated from a studio south of Spencer on land currently owned by the park.
Fall Creek Falls State Park was used as one of the primary filming locations for the Disney live action movie The Jungle Book and the comic science fiction film Dr. Otto and the Riddle of the Gloom Beam, starring Jim Varney. Scenes from the 1986 movie King Kong Lives, starring Linda Hamilton, were filmed in the area of Cane Creek Cascades and Cane Creek Falls.
Blue Ridge Institute's Gallery Resturant Dining Options
Southern Hospitality at the Fall Creek Falls restaurant offers an all-you-can-eat buffet, including salad bar, as well as a full menu service.
Restaurant/Dining Room Hours: The restaurant serves a Southern style buffet and serves breakfast from 6:30–10:00 a.m., lunch from 11:00 a.m.–3:00 p.m., and dinner from 4:00–8:00 p.m.
BRI attendees may charge their meal to their room and avoid waiting in line to pay. Don't forget to show your server some Blue Ridge gratitude with a generous tip.