Blue Ridge Institute Conference Speakers
One of the biggest benefits that you'll discover at the Blue Ridge Institutes Conference is the caliber of national speakers that present every year in a very intimate setting.
In the past you might have listened to and met with speakers like…
Dr. Bertice Berry, in 2016, engaged us in a conversation on balance which was simply… Awesome!
Dan Pallotta, in 2014, helped us "Think Differently about Charity Work"
Dr. Robert Lupton, in 2014, asked us to dig deep, "Are We Hurting People that We are Actually Trying to Help?"
Charles Adler, in 2015, who spoke on "Innovation"
2017 Blue Ridge Institute Conference "All About The Pitch" Speakers
Kevin Harrington
Kevin Harrington has been a successful entrepreneur over the last 40 years. He is an Original Shark on the ABC hit, Emmy winning TV show, "Shark Tank." He is also the Inventor of the Infomercial, As Seen On TV Pioneer, Co- Founder of the Electronic Retailers Association (ERA) and Co- Founder of the Entrepreneurs' Organization (EO). Kevin has launched over 20 businesses that have grown to over $100 million in sales each, has been involved in more than a dozen public companies, and has launched over 500 products generating more than $5 billion in sales worldwide with iconic brands and celebrities such as Jack Lalanne, Tony Little, George Foreman, and the new I-Grow hair restoration product on QVC. Kevin has extensive experience in business all over the world, opening distribution outlets in over 100 countries worldwide. His success led Mark Burnett to hand pick Kevin to become an Original Shark on Shark Tank where he filmed over 175 segments.
Kevin brought his dynamic sales pitch with him to BRI and challenged us to think beyond the box.  He gave one special non-profit the opportunity to get a ready to run video promotion of their organization, produced and staring himself.  Here's the final product, all about the pitch…
BRI Kevin Harrington Promo for Artisan's Village from Caroline Robertson on Vimeo.
[trx_block bg_color="#ffffff"][trx_columns][trx_column_item]
[trx_image url="2944″ align="right"][/trx_column_item][trx_column_item]
Vu Le
Vu Le ("voo lay") is a writer, speaker, vegan, Pisces, and the Executive Director of 
Rainier Valley
Corps
, a nonprofit in Seattle that promotes social justice by developing leaders of color, strengthening organizations led by communities of color, and fostering collaboration between diverse communities.
Vu's passion to make the world better, combined with a low score on the Law School Admission Test, drove him into the field of nonprofit work, where he learned that we should take the work seriously, but not ourselves. There's tons of humor in the nonprofit world, and someone needs to document it. He is going to do that, with the hope that one day, a TV producer will see how cool and interesting our field is and make a show about nonprofit work, featuring attractive actors attending strategic planning meetings and filing 990 tax forms.
Known for his no-BS approach, irreverent sense of humor, and love of unicorns, Vu has been featured in dozens, if not hundreds, of his own blog posts at NonprofitAF.com, formerly nonprofitwithballs.com, as Nonprofit And Fearless.
[trx_block bg_color="#ffffff"][trx_columns][trx_column_item][trx_image url="3100″ align="right"]
Check this out: http://www.timdecker.com
Tim Decker
Get ready for BRI 2017 and prepare to be amazed as world-renowned speed painter Tim Decker whips up masterpieces in minutes. This will be more than a presentation, it is an experience as he blends music, humor, and audience interaction all while creating giant portraits of legendary icons within minutes. He has appeared on TV dozens of times and his work and performances have been seen by George H. W. Bush, Muhammad Ali, Jimmy Kimmel, Arnold Palmer, Jimmy Carter and Kim Kardashian to name a few. A high energy presentation that Blue Ridgers will not want to miss.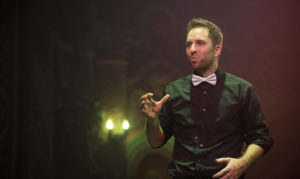 [trx_block bg_color="#ffffff"][trx_columns][trx_column_item]
[trx_image url="3113″ align="right"]
To discover more about Denise Barreto visit: http://www.relationshipsmatternow.com/#home/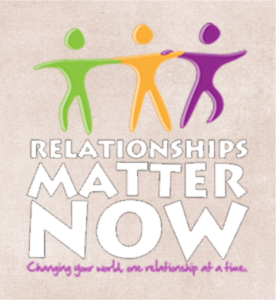 Denise Barreto
Entrepreneur, author and TEDx speaker Denise W. Barreto is a leading 21st Century voice on leadership and storytelling. With over 20 years of marketing experience across multiple industries, Denise is the founder and managing partner of Relationships Matter Now, LLC, a strategic business consultant firm based outside Chicago. Denise and her firm serves businesses of all sizes, nonprofit and government agencies who want to better leverage their relationships to grow their bottom line through strategic planning, organizational and leader development and inclusive leadership strategy. A top rated faculty member at the
Forum on Workplace Inclusion and other conferences nationwide, Denise is striving to make government relevant again by positively impacting local policy in government agencies throughout the Midwest and beyond.
In addition to her business, she is committed to serving her community. She was elected twice to Board of Trustees for the Village of Lake in the Hills, IL and is serving an appointment to the Illinois Business Enterprise Program Council by former Illinois Governor Pat Quinn. She also serves on the City of Evanston's Parks and Recreation board and on the Best and Brightest Companies To Work For – Chicago Chapter board.
When not working, you will find her trekking through local, state and national parks or poolside at a resort or on a cruise with her two children,  Emma and Evan.
[trx_block bg_color="#ffffff"][trx_columns][trx_column_item]
Who is David DeSanctis?
David DeSanctis, is a brilliant young man and actor who just happens to also have Down syndrome.
He starred in "Where Hope Grows" and BRI is hoping to be able to offer a movie preview prior to the Conference.  He also appears in "Stand Up for Downs – Help Us Shatter Stereotypes"
When DeSanctis was asked if he could relate to the stereotypes his character faced. He said he has "worked hard to end the word retarded, the R-word." He advised: "Look at my abilities not my disability. That's what I am."
DeSanctis said, "Chris made the cast and crew sign a pledge to end the use of the R-word." The pledge is not to say the word "retarded," which is rightfully considered a slur just like the N-word.
The movie ends with a challenge for the audience to take the pledge as well.
DeSanctis appears in a video, also directed by Dowling, that "has people with disabilities showing three words they do not like to hear written on glass that they shatter with rocks." The video is titled Stand Up for Downs – Help Us Shatter Stereotypes. DeSanctis Says: "Watch it. It's important to me."
Clearly the film set was one of inclusion where DeSanctis felt accepted and respected. The best part of film for him: "We were a group of people who became family. Everyone adopted each other."
When asked if he wanted to continuing acting: "Yes, I do. I am waiting for TV show creators and casting agents to see me."
His hopeful waiting is probably like any other marginalized Hollywood outsider. As is his dedicated advocacy— he is using his slim fame now for more than himself.
When asked what should a parent of a child with Down syndrome know?
The answer he gave is probably the best advice any parent can get:
"Tell him to go for his dreams. Support him through his dreams. Take your time with him. You don't want to miss out."
David will get BRI on their feet with his combination of dance and motivational song words.  His enthusiasm can bring a crowd of black tie event attendees to their feet singing and dancing with him.  When we leave BRI on Friday we will be inspired and uplifted as David offers the very best in his "Pitch" for us to believe in ourselves and that everyone has amazing abilities!
[trx_block bg_color="#ffffff"][trx_columns][trx_column_item][trx_image align="right"][/trx_column_item][trx_column_item]
Ready to Apply to Join the Blue Ridge Leadership Institute?