SUNDAY, July 26th
4:00 PM – 7:00 PM
4:00 – 4:40 PM: Welcome by BRI President Heather Adams | Words of Inspiration by Brian Gerard, BRI Member & Pastor
4:45 – 5:15 PM: Interactive Drum Circle with Steven Turner, BRI Member
5:15 – 5:30 PM: Break
5:30 – 7:00 PM: Themed Happy Hour with Suprise Festivities
MONDAY, July 27th
9:00 AM – 12:00 PM
9:00 – 9:30 AM: Welcome by BRI President Heather Adams | Reflection | Introduction of Keynote Speaker
9:30 -10:20 AM: Keynote Speaker Natalie Burke
In 2020, Being A Good Person Isn't Enough and Being An "Ally" Requires Work — Even for the Supposedly "Woke."
Since the inception of our nation, racism and inequities have been persistent, avoidable threats to individuals, families, and communities of color.  They demonstrate how privilege and oppression play out in our daily lives and reflect deep flaws in the social and moral fabric of our country.  Data from every aspect of society as well as the lived experiences of individuals prove that inequities, racism, and anti-blackness have negative impacts on all of us.  The weight of that can be paralyzing for each us – and for all of us.  The events of the past few months, specifically the killing of George Floyd by police and the subsequent protests, make it clear that the nation needs to change.  That change starts within each of us but first, we must be aware, educated, and prepared to get uncomfortable.
In this session we will explore:
A common language for equity, diversity, inclusion, and anti-racism
Historical context for how and why inequities and -isms exist
Key concepts including the roles of privilege and oppression in our society
How to begin to make a personal commitment to equity through allyship and being "anti-ist"
Resources for continuous learning
How we can/should engage in these issues to make the world a more equitable place (DISCUSSION)
Many self-identified allies are allies in name only – failing to do the personal work necessary to leverage their privileged identities and most fail to take the action necessary to fight oppression in its many forms.  Reality Check — True allyship doesn't take place on Facebook or Twitter.  It happens in real time, during tough moments when we aren't sure what to do but when we know that doing nothing is no longer an option.  It's that time.  Let's talk about it.
10:25 -10:55 AM: 30-minute Facilitated Yoga Stretch with Clayton Sizemore, BRI Member
11:00 – 11:45 AM: Keynote Speaker Natalie Burke
EDI STORY
Storytelling is an important leadership skill when building relationships and establishing credibility to lead equity-related efforts.  To inspire others to embrace equity and anti-racism while encouraging them to make their own EDI journey—you must first start yours.  Everyone has an EDI story, whether they realize it or not, but the reality is that privileged people rarely reflect on the roles their identities play in their lives.  Developing an EDI Story is an effective way to reflect on how privilege, oppression, social advantage, and social disadvantage intersect and intertwine to create important context for life experiences.  While they may not determine your destiny, they certainly play an important role in your life and your leadership.
In this session we will explore:
The context for storytelling in leadership

Key definitions of privilege and oppression/social advantage and disadvantage

How to be "anti-ist" and allyship

Famous examples of the intersections of identities and experiences

Ways to use your EDI Story

Instructions for how to develop your EDI Story

Plans for the EDI Story Exchange on Tuesday
11:45 AM – 12:00 PM: Day 1 Closing Remarks with BRI President Heather Adams & Corinne Danielson, BRI Program Committee Chair
TUESDAY, July 28th
3:00 PM – 6:00 PM
3:00 – 3:30 PM: Welcome by BRI President Heather Adams | Guided Meditation by Naina Dewan, MFA
3:30 – 5:00 PM: Keynote Speaker Natalie Burke and Small Group Discussions
EDI STORY EXCHANGE
During this session, participants will receive instructions for how to tell their stories and how to listen to one another's EDI stories—deeply and respectfully.  Then participants will break out into video breakout sessions within pre-assigned groups for approximately an hour during which time they will exchange their stories of how privilege, oppression, social advantage, and social disadvantage have shaped their lives.  After participants share their stories, there will be a whole group de-brief on the experience of developing a sharing your EDI story and plans for future sessions on practicing allyship.
5:00 – 5:30 PM: The News by Chris Steed, Editor-in-Chief & Lord High Inquisitor | Closing Remarks: President Heather Adams & President-Elect Carrie Hepburn
5:30 – 6:00 PM: Open Happy Hour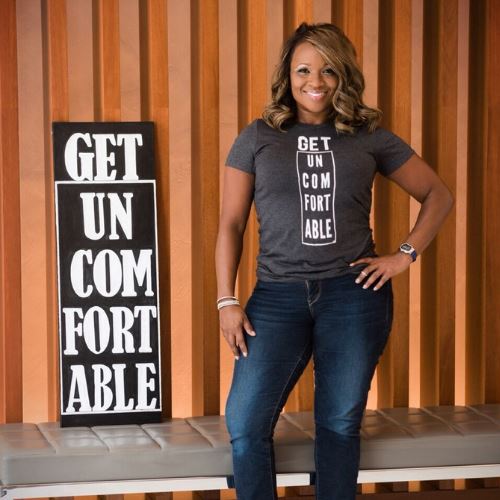 President & CEO | CommonHealth Action

A nationally-known speaker, "equity evangelist," strategist, master facilitator, and public health leader, Natalie provides executive leadership for CommonHealth ACTION whose mission is to develop people and organizations to produce health through equitable policies, programs, and practices.
Since the mid-90s, Natalie has held leadership positions focused on creating opportunities for health through community, institutional, systemic, and policy change. Her public health and health care experience include technical assistance and capacity building for hundreds of community-based organizations and collaboratives; universities and medical schools; national and international corporate entities; and philanthropy—as well as federal, state, and local governments. Prior to co-founding CommonHealth ACTION in 2004, Natalie was in executive leadership at the National Association of County and City Health Officials in Washington, DC, where she managed the National Turning Point Initiative.
A graduate of the University of Maryland with a degree in Government and Politics, Natalie conducted federal health policy analyses at the National Health Policy Forum and was on staff at the National Institutes of Health. She has been selected for numerous national fellowships including the Emerging Leaders in Public Health Fellowship (Jointly hosted by the University of North Carolina's Schools of Business and Public Health) and New York University's Robert F. Wagner School of Public Service Lead the Way Fellowship for visionary and entrepreneurial leaders in the nonprofit sector. In addition, she co-authored a chapter featuring the Joint Center for Political and Economic Studies' PLACE MATTERS Initiative in the second edition of Tackling Health Inequities through Public Health Practice (2010).
Since 2016, Natalie has served as co-Director of the Culture of Health Leaders National Program Center, funded by the Robert Wood JohnsonFoundation; she directs the Kaiser Permanente Institute for Equitable Leadership in Baltimore; and she is a member of the Institute for Healthcare Improvement's Equity Advisory Group.
Committed to the health and well-being of all people, Natalie views health as the product of complex interactions amongst systems and factors such as education, employment, environmental conditions, access to technology, housing, transportation, and health care. For the past decade through curriculum development, education, and publications, she has focused on the roles that systemic privilege and oppression play in the production of the public's health, particularly health inequities—this includes serving as the primary architect for CommonHealth ACTION's nationally-recognized Equity, Diversity, and Inclusion Training Institute.
"As an advisor to corporate leaders, communities aspiring to change, and everyone in between—I guide people and organizations to common language, plans, and solutions necessary to make the world a healthy and equitable place. As a strategist, I focus on strengthening the connective tissue that forms relationships and organizations. As a facilitator, I cultivate spaces of constructive discomfort where people exchange ideas that create change. As a writer, I use what I know to say what needs to be said and as a leader, I know that world-changing is serious business but then again, what better way is there for me to spend my time?"
Registration Information
Everything about 2020 has been a little odd and unnecessarily complicated. So why should BRI registration be any different?!
It's important to know that just because the conference is virtual and abbreviated this year, we still will incur some significant cost for quality content and professional technical support.
Please note that BRI is a family of choice. And no one who wants to attend will be turned away because they cannot pay.
This year, the following registration choices will be available. Payments can be made by card (via PayPal) or check, or we can send you an invoice.
Retiree (We wish we were!): $50.00
Paying My Own Way (Now that's dedication!): $100.00
My Agency Will Pay (Aren't you lucky?!): $175.00
I Can Pay This Much (It's been a heck of a year!): Sliding Scale from $5.00 to $99.00
My Gift is my Presence (Yes, it is!): Free
Optional Gift (You are a Guardian Angel helping to pay for a colleague and investing in BRI's future!): Your Choice
If you need an invoice or a form that does not include the optional gift opportunity to process a check request, please let us know by emailing info@BlueRidgeLeaders.org.
Registration FAQ
What are the key deadlines?
Registration deadline is July 22, 2020 at 11:30pm.
Who is required to register?
All Blue Ridge members attending the conference must register.
Do I have to pay by credit card?
No. You may pay by check and/or request an invoice. Please complete the online registration. Then on the payment page, click "Other Payment Options" and Select "Pay by Check" or "Send Invoice" to request an invoice. Then mail your payment with your confirmation to the Blue Ridge Institute, P.O. Box 4421, Greensboro, NC 27404. Email the Blue Ridge Institute at Info@BlueRidgeLeaders.org if you have any questions.
What is the refund policy?
Registration fees, less a $25 administration fee, will be refunded for written cancellations received by July 15, 2020. Requests may be addressed to the BRI President Heather Adams and sent by email to Info@BlueRidgeLeaders.org. No refunds will be issued after July 15, 2020.
Is my registration fee transferable?
Registrations are transferable only to Blue Ridge members. Registration transfers are not permitted to non-members. Please email your request for the substitute attendee to Info@BlueRidgeLeaders.org.
I have specific questions that are not addressed here or in the FAQ. Who can help me?
Please contact Info@BlueRidgeLeaders.org with your specific questions.