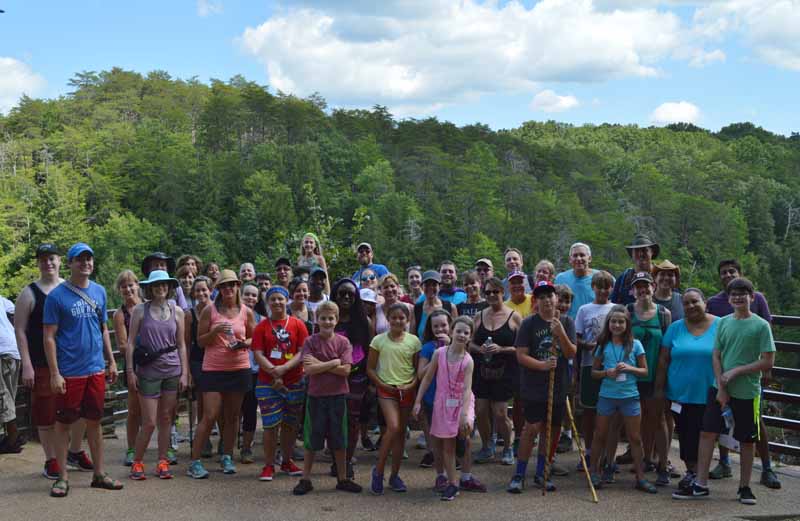 Mission
To provide learning and renewal to community service professionals in order to create more effective leaders.
Vision
To be the premier network providing learning and renewal at a level attracting the best and brightest community service professionals.
The Blue Ridge Institute (BRI) has been meeting every summer since 1927! We have a long standing history of supporting, renewing, and fostering leadership within the community.
By design, BRI is unlike most professional development conferences. Held in a beautiful and bucolic mountain setting – away from the hustle and bustle of the working world – we find time to focus on new perspectives and renew our inner reserveThought-provoking professional development sessions each day lead into afternoons and evenings that offer a variety of optional activities from canoeing, hiking, and cookouts to softball and dancing. Many participants choose to spend their time more quietly: relaxing, reading, or discussing the day's presentation with new colleagues and long-time friends.
Additionally, BRI offers the opportunity to bring your family along and have your children or grandchildren attend their own age appropriate leadership camp while you are enjoying the presentations!
If you are a leader in your community and are looking to network with like-minded professionals in a casual setting, this is the conference experience for you!