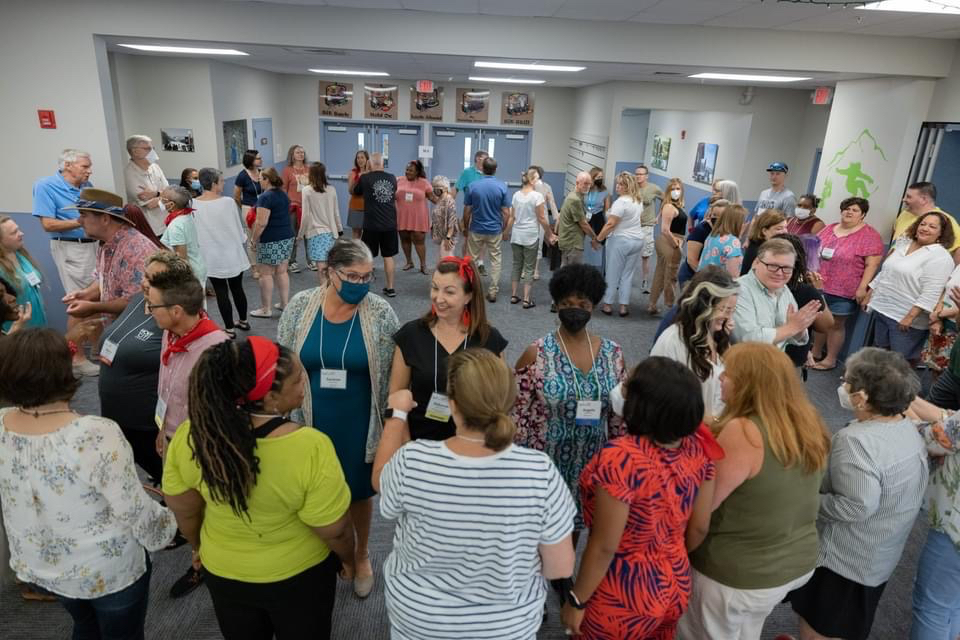 Mission
To provide growth, connection, and renewal for community service leaders.
Vision
A thriving national network of transformative leaders driving equitable social change.
About BRI
The Blue Ridge Institute (BRI) has been meeting every summer since 1927! We have a long-standing history of supporting, renewing, and fostering leadership within the community.
By design, BRI is unlike most professional development conferences. Held in a beautiful and bucolic mountain setting – away from the hustle and bustle of the working world – we find time to focus on new perspectives and renew our inner reserveThought-provoking professional development sessions each day lead into afternoons and evenings that offer a variety of optional activities from canoeing, hiking, and cookouts to softball and dancing. Many participants choose to spend their time more quietly: relaxing, reading, or discussing the day's presentation with new colleagues and long-time friends.
Additionally, BRI offers the opportunity to bring your family along and have your children or grandchildren attend an age-appropriate leadership camp while you enjoy the presentations!
If you are a leader in your community looking to network with like-minded professionals in a casual setting, this is the conference experience for you!