2022 BRI Conference Agenda/Activities
Donations Desperately Needed
Seeking donations of items for the Silent Auction and gift cards for the raffle. Click the button below to tell us what donation you can provide.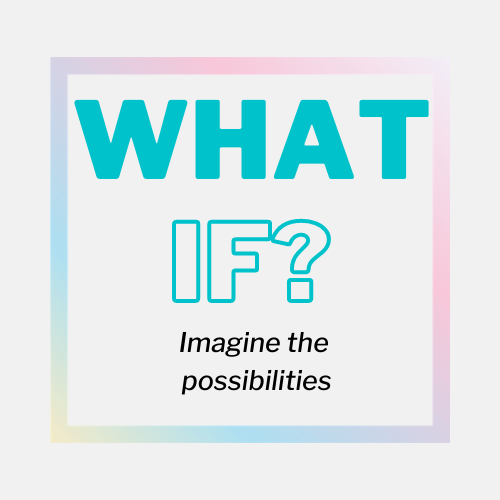 BRI 2022
What If . . . Imagine the Possibilities
will be an in-person event with no virtual option this year.
The conference will be a combination of speakers that can give attendees practical tools and inspirational messages around how to challenge our sector's limits, think outside the box, and expand our horizons to better serve the people and communities we serve. Along with speakers, we will have shorter Skill Labs where attendees can learn or refresh their knowledge about pertinent topics in the nonprofit world, as we also work to take ourselves to a new level.
Conference Agenda & Activities
Sunday, July 24, 2022
Travel Day
Monday, July 25, 2022
10:00 am – Registration Opens
11:30 am – Freshperson Meetup
12:00 pm – YLA Meetup
1:00 pm – President Welcome & Conference Kick-off
1:30 pm – Attendee Mixer & BRI News
2:30 pm – Program
5:00 pm – Housing Check-in/Settling in
5:30 pm – Friends of Bill W.
6:30 pm – BRI Dinner and Activities
8:30 pm – Free time
9:00 pm – BRI After Dark (Social Gathering for Networking)
Tuesday, July 26, 2022
7:30 am – Yoga/Mindfulness Activities
8:00 am – Coffee & Music Mixer
9:00 am – Program
11:00 am – BRI News & Announcements
12:00 pm – BRI Conference Group Photo
12:30 pm – Lunch & Free Time
2:00 pm – Activities (Free & Paid)
5:30 pm – Dinner & Free Time on Your Own
7:00 pm – Talent Show
9:00 pm – BRI After Dark (Social Gathering for Networking)
Wednesday, July 27, 2022
7:30 am – Yoga/Mindfulness Activities
8:00 am – Coffee & Music Mixer
9:00 am – Program (Skill Labs)
11:00 am – BRI News & Announcements
12:00 pm – Lunch & Free Time
2:00 pm – Activities (Free & Paid)
5:30 pm – President's Ball Dinner & Silent Auction
Thursday, July 28, 2022
7:30 am – Free Time
8:30 am – Freshperson Debrief
9:00 am – Program
10:30 am – BRI News & Announcements
11:00 am – BRI Closing & Farewell
12:00 pm – Travel Home
Get the BRI Insider for inside tips about BRI & advice about what to bring.
Massanutten resort includes free & paid activities for guests. Learn more in our BRI Revier Guide or visit the resort website for more details.
Monday, July 25, 2022 – Opening Speaker
Dr. Kim Hires
Topic: Leading After the Crisis: Burnout, Innovation, & Growth
Dr. Kim Hires is known internationally for her work on burnout, leadership, and education. She is a Leadership Burnout Coach, Consultant, Speaker, Author, and host of the Leadership Antidote Podcast. Her Client portfolio includes organizations with over $1 billion in annual revenue. She combines formal analytical training and coaching to help leaders develop the mindset and skills needed to become industry leaders of today and tomorrow.
Dr. Kim founded The Nightingale Firm in 2014 after surviving burnout and recognizing that leaders are seldom trained to ensure their well-being. Today, she provides individual coaching services, team dynamic coaching, corporate training, and speaking. As Kimberly A. Hires, Ph.D., RN, her professional career includes degrees and experiences from some of the top institutions in the US, including Johns Hopkins University, the National Institutes of Health, and the University of Miami. She is an award-winning professor and leadership development expert.
Current corporate clients include: Inter Public Group (IPG), Kinesso Matterkind, Acxiom, and Initiative Agency. Previous corporate clients include Alcorn State University, Georgia State University, Georgia Healthcare Association, Georgia Department of Public Health, Wellstar Health System, BlackRock, Planned Parenthood, University of KwaZulu Natal (South Africa), Arizona State University, Arizona Department of Child Services, Global Ties US, United States Department of State, Square Trade, D2L, Perkins+Will, and American Institute of Architects. Individual Coaching Clients hold leadership positions with Amazon, Disney, Silicon Valley Bank, US Department of Defense, Humana, SallieMae, Media Brands, Emory University Health System, National Athletic Association, Civic Entertainment Group (a Seacrest Global Group Company), Invisalign, AetnaCVS, Chan Zuckerberg Initiative, and more. Through a partnership with GDS Summits, Dr. Kim facilitated group sessions with executives from Boeing, Microsoft, Google, WellsFargo, TrueReligion, Advance Auto Parts, The Carlyle Group, L3Harris Technologies, and ZF Group.
Find more information about Dr. Hires visit www.drkimhires.com.
Wednesday, July 26, 2022 – Speaker

Raven Solomon
Topic: Closing the Generational Gap
​RAVEN SOLOMON is a global Diversity, Equity, and Inclusion thought leader and nationally recognized keynote speaker who helps organizations get future-ready by understanding generations, racial equity, and their intersection.
Raven's mission is simple– to solve racial inequity by breaking down generational and racial barriers in the workplace, replacing them with empathy and synergy that fosters productive working relationships, drives business results, and prepares organizations to compete in the not-so-distant future.
She is the author of the 2019 release Leading Your Parents: 25 Rules to Effective
Multigenerational Leadership for Millennials and Gen Z, where she shares leadership principles and practical advice for young professionals seeking to transition into leadership positions in
today's diverse workplace, and the founder of the Charlotte-based Center for Next Generation Leadership and Professional Development, a startup focused on providing soft-skill development to the leaders of tomorrow. In her spare time, Raven consults with Franklin Covey, the world leader in leadership development in unconscious bias, and is the host of The Generational View Podcast.
Raven has helped tens of thousands of people from podiums worldwide, closed the gaps inside dozens of industry-leading companies, and created sustainable cultural change. She's also consulted with household brands in the areas of generational diversity & inclusion and early
talent development and retention.
As the valedictorian of her college graduating class and one of the youngest-ever executives in the Fortune 50 company with which she spent nearly a decade, she has always shown that her approach to leading and influencing people yields results.
Find more information about Raven visit www.ravensolomon.com.
Thursday, July 28, 2022 – Closing Speaker

Darion McCloud
Topic: Story Telling
Darion is an actor, director, storyteller, educator, consultant, and children's literature advocate based out of Columbia, SC. He has founded or co-founded numerous arts groups and initiatives including The NiA Theatre Company, Friends of African American Art, the Culture Story Squad, and others. He is the recipient of the 2022 Governor's Award, The Andrew Billingsley Award,  The Literacy Leader Award, and an Indie Grits Fellowship.
Some of his favorite acting credits include: The Transparency of Val, Boys in the Band, and Topdog Underdog.
Some of his favorite directing credits include Whipping Man, Our Lady of 121st St., WHATCHAMACALLIT!!!
Find more information about Darion visit www.darionmccloud.com.